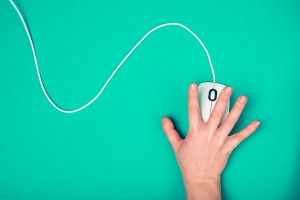 Oh, shoot! You've gone and done it already! Ah well. May as well keep reading.
You've just clicked on what's known in the blogging world as a "list post" or "listicle." A list post is an article in a list format. It generally contains a numbered list of (hopefully) helpful tips, trends, ideas or secrets.
Lists posts, especially those containing relationship advice, are a familiar Internet phenomenon. We click on them all the time. And why not? They have attention-grabbing headlines, information that's easy to scan and absorb, and a helpfully-specific content promise.
Let me be clear. THERE IS NOTHING WRONG WITH A LIST POST. I myself have written more than a few.
But list posts do have their limits, especially if what you're searching for is an answer to a difficult or seemingly intractable relationship problem. Hence, my three reasons why you should think twice before clicking . . . CLICK HERE TO READ THE REST OF THIS ARTICLE at YourTango.com. (I know, I know – I'm asking you to click AGAIN! ARGH!)
[This article was originally written for and published on the relationship website YourTango.com.]