Anne Barker LCSW, LIMHP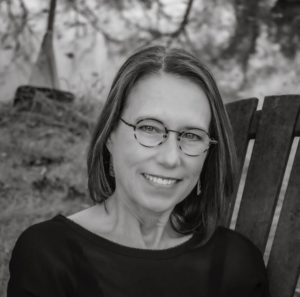 My Approach
In my work as a therapist, whether in individual, family or couples therapy, I always try to be mindful that I am, by virtue of being a freakishly imperfect human being, just as vulnerable to the same kinds of worries, distress, confusions and mistakes as those my clients experience.
Knowing this (on some days with what feels like 110% certainty!), I always try to engage in my work with clients from a we're-all-in-this-together kind of place, even as I also pass along and teach best-practice relationship information and strategies.
Because I am engaged in the therapeutic relationship in this more transparent way, your therapeutic journey is truly as rewarding for me as it is for you, and this dynamic is what repeatedly inspires me to continue to work as a therapist.
Working closely with you in the initial counseling sessions, I will help you identify and clarify your relationship or treatment goals and create a workable a plan to achieve them. As we progress through our work together, I will continually tap into the many strengths and abilities you already possess, as well as introduce you to new ideas and strategies that can help you strengthen your marriage, partnership or quality of life.
My Background
I am a mental health therapist who works in the modalities of individual, couples and family therapy. I am a Licensed Independent Mental Health Practitioner (LIMHP) and Clinical Social Worker (LCSW) in the state of Nebraska. You can find information regarding my credentialing here.
I hold a Bachelor's Degree in Women's Studies from Vassar College and a Master's Degree in Social Work from the University of Nebraska at Omaha. Both of my degrees have prepared me well for my work as a mental health therapist.
Additionally, I have completed the Level I and II Training in Gottman Method Couples Therapy, advanced Gottman trainings in couples therapy when there has been an affair or addiction, a two-day course on using Emotionally Focused Couple Therapy for challenging relationship issues, and a specialized training program in Discernment Counseling for Couples (a form of couples therapy for couples in which one person is "leaning in" to the relationship and the other is "leaning out." I have also acquired both Level I & II EMDR (Eye Movement Desensitization and Reprocessing) Training and have a Certification in Clinical Sleep Counseling through the Center for Sleep Counseling Studies.
As a licensed therapist for over ten years, I have extensive experience working with individuals, couples and families, and have specialized training in marriage therapy – or couples therapy (as I see many couples – including same-sex couples, who are not married in the tradition sense), trauma and grief recovery, insomnia, women's issues, stress management, behavior/emotion management, blended families and parent education.
I am a member of the National Association of Social Workers and the Association of Private Practice Therapists. I live in Omaha with my husband and my Labradors, Lola and Jack. When I am not in my office, I enjoy writing, gardening, reading and spending time with my husband and two awesome adult children. My pronouns are she/her/hers.