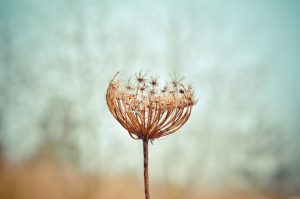 Although my primary professional focus is my clinical work with individuals and couples, I am also passionate about sharing information with groups in a more educational format.
I have extensive training in a variety of areas of personal and relational growth, and am committed to presenting this material to your group in a warm and innovative manner.
I am also happy to tailor the content or format of my presentation to the specific needs of your organization. Whether you represent a corporation, a place of worship, a professional peer group, or a non-profit organization, I am confident I can work with you to create a meaningful learning experience.
Take a minute to peruse the variety of speaking and workshop topics below. If you find one that appeals to you, reach out here to explore it with me in more depth. Or, if you have a topic or idea that is not represented here, don't hesitate to run it by me. I welcome the opportunity to collaborate on a new offering.
Topics For Individuals
Sleep Matters: A Hands-On Workshop to Help You Take Control of Your Sleep
The Foundations of Self-Care
The Creative Process Demystified: An Introduction to The Artist's Way
Listening For Understanding*
Speaking So Your Partner Will Listen*
Managing Conflict In The Office*
Building Rituals of Connection In The Workplace*
The Delicate Art of Giving Feedback*
Topics For Couples
The Seven Principles For Making Marriage Work* – A relationship workshop based on the groundbreaking research and theories of Drs. John and Julie Gottman
Starting Off Right: A premarital workshop based on The Seven Principles For Making Marriage Work
Bringing Baby Home* – A program for couples experiencing the transition to parenthood
Helping Each Other Manage External Stress*
Managing Conflict At Home*
Building Relationship Rituals of Connection*
Learning To Process A Fight Or Regrettable Incident*
The Intentional Relationship – a guide to relationship transformation in a culture of busyness and distraction
*offered in collaboration with my colleague, Katherine Merkley, through our organization, Omaha Relationship Institute
Topics For Clinical Professionals
Treating Insomnia in the Mental Health Setting – A Cognitive Behavioral Approach
Relationship-Focused Individual Therapy
Discernment Counseling for Couples – Ideas For Working With The Mixed-Agenda Couple
I appreciate your interest in my speaking and workshop offerings, and welcome any questions regarding any of the above. I look forward to our eventual collaboration!